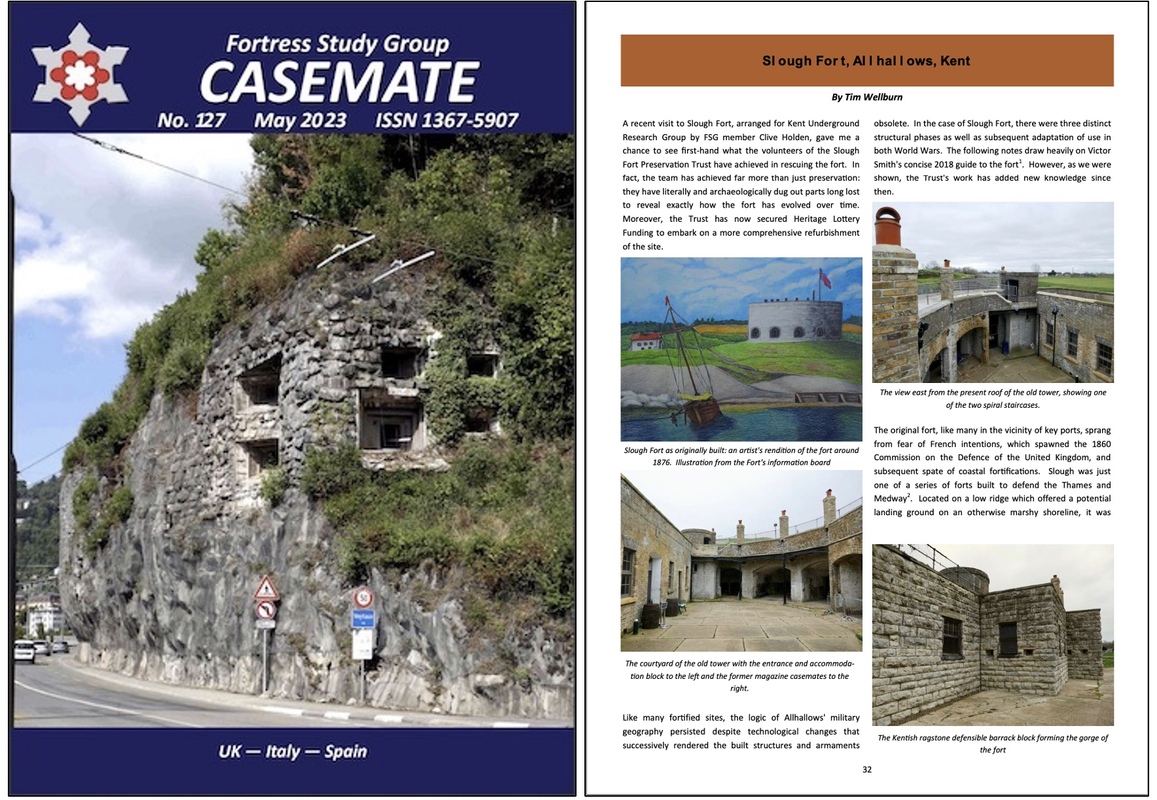 Printed copies of Casemate 127 will be posted very soon and FSG members can download a cooy from the resources section of the website.
Ths edition includes the following reports and features
Page 6. Half Moon and Demi-Lune in English
Page 11. Shornemead fort and Burton-Upon Stather
Page 18. Of National Importance: King's Lynn
Page 25. Gravesend Blockhouse Restabilised
Page 29. Hartlebury Castle in the news
Page 32. Slough Fort
Page 36. Castellammare
Page 41. Menorcan Pillboxes
Non-members can get an idea of the quality of Casemate from this 'taster' of Casemate 126. We also have a 'taster' for our peer reviewed journal FORT.