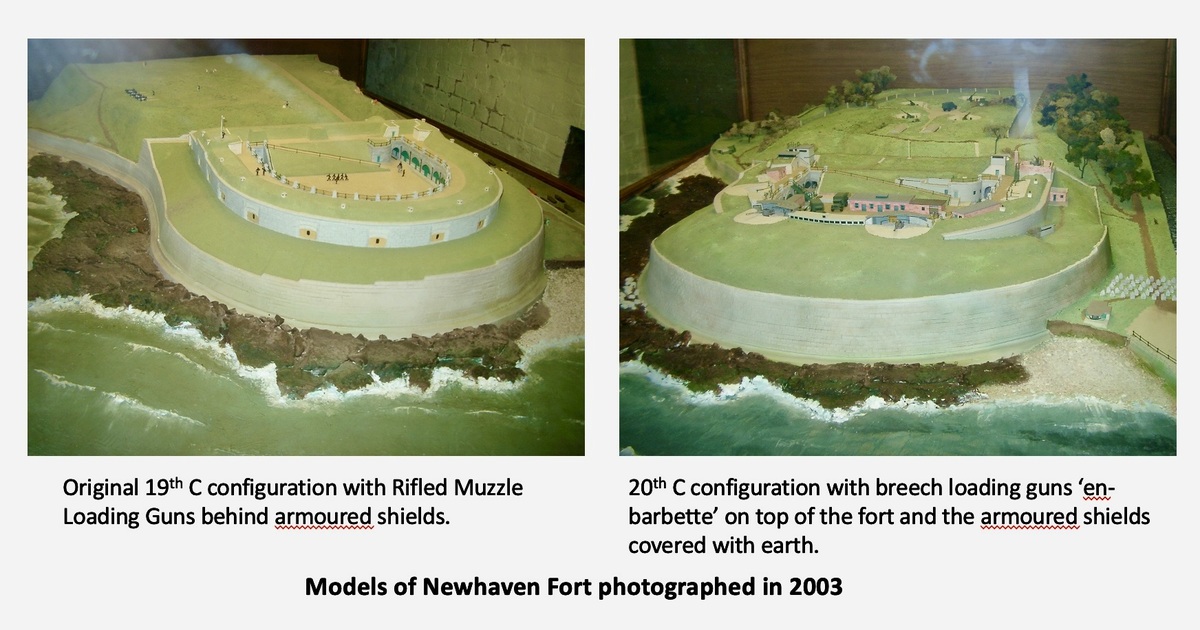 Newhaven Fort is to benefit from significant funding which will improve access to gun emplacements, refurbished exhibitions including home front, D-Day and barrack room, redevelopment of the adventure playground, a new visitor experience in the battery observation post and refurbishment of the Romney Hut.
The money is part of the Newhaven Town Deal fund. The fort will be closed throughout 2024 whilst the work is underway.
As FSG members will know Newhaven is a 19th Century Fort on which construction started in 1862. It was upgraded at the turn of the 20th Century for Breech Loading guns which served through both world wars before being scrapped in 1956. Newhaven was fortunate to obtain a very rare 6 inch Mk VII BL gun from Ireland which is the exact type used at Newhaven. It is to be hoped that the planned work will include professional conservation of this very rare survivor and the other artillery in the fort which is exposed to the elements.
FSG members welcome this investment in the future of Newhaven Fort and will look forward to the reopening in 2025.