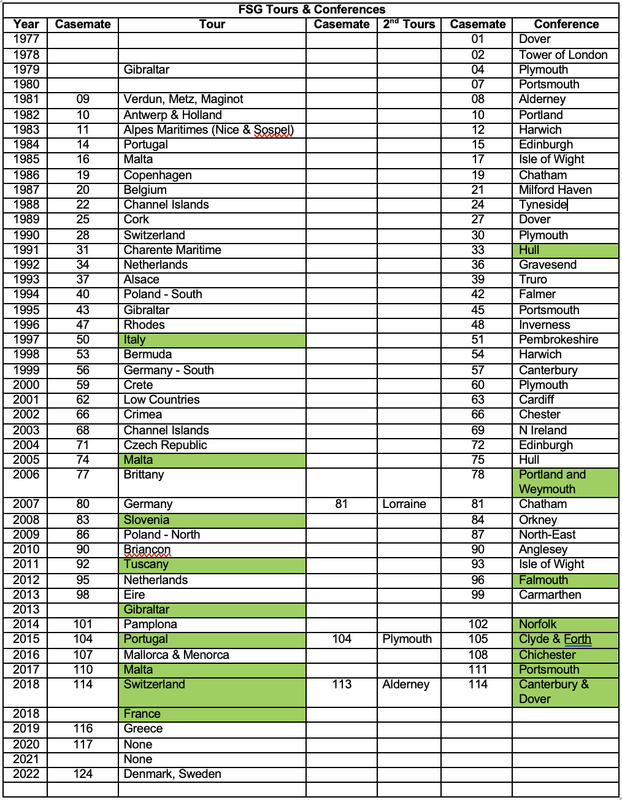 The list above includes all the International Tours and UK Conferences since the FSG was founded and the edition of Casemate in which they were reported.
Many of these tours and conferences were accompanied by booklets and we are hoping to gradually find these and publish them on the website. The green colour code on the list indicates those we have already found.
If you have any of the others we would be grateful if we could borrow them so that they can be scanned for the benefit of all members.
The booklets we have can be found here: